VHCMA Contact Information
Vietnam Helicopter
Crew Members Association
P.O. Box 1026
Collierville, TN 38027-1026
Phone: 1-901-850-0500
Toll Free: 1-800-842-6201
(1-800-VHCMA01)
Fax: 901-850-0201
Office Hours
1-6 pm CST
Monday – Friday
Send us an Email
Contact the VHCMA
Current Board Members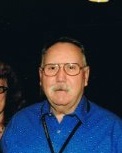 President - Ed Buys
Past President -Spencer Gardner
Vice President -Jim Sheridan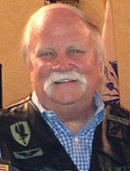 Senior Member at Large - Ken Drolsum

Member at Large - Don Sorensen
Junior Member at Large- George Pendroza

Executive Director - Tom Frankenfield
Thank you for taking the time to visit our website! You communication to us is very important. You can call us or send an email with comments or questions. We will respond back to you as soon as possible.
Our office hours are 1pm-6pm CST Monday-Friday.
Newsletter
Members, if you did not receive your newsletter, please let us know.